B+E Trailer Training
Are you licensed to tow?
The legalities can be a little confusing when answering this question, you can check your driving license entitlement at gov.uk/towing-with-car
Your Trailer Course
We tailor each course to the individual based on your current ability and experience levels. Following your course, you will be confident in:
On Road – We will bring you back up to Driving Test standard and encourage you to lose all the bad habits you may have accumulated; such as one-handed steering and resting a hand on the gear stick. The on road training will cover trailer-handling, observations, road positioning, planning and awareness, signalling, use of controls, mirrors, and speed.
Off Road – During training, we will take you to the off-road area where we will run through the exercises and assist you in becoming confident and competent.
Reversing – accuracy, control, and all-round observation for a snake reverse into a bay park.
Uncoupling and Recoupling – release trailer from vehicle, move forward and park alongside, before carrying out inspection of your Trailer then re-attaching trailer as though it is not familiar to you.
All off road training takes place in a large, private facility.
Contact us for further details and to arrange a quote tailored to your needs.
Click here to download a PDF file with our pricing information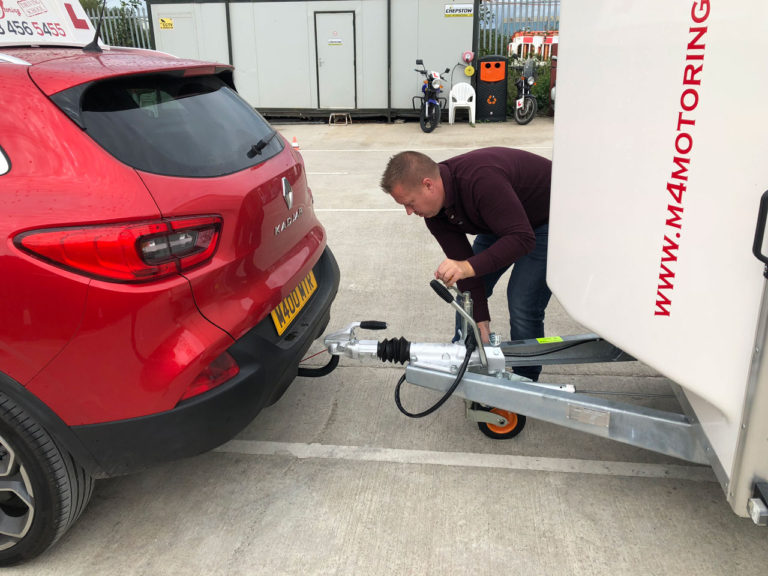 What can you tow currently?
The rules on what you can tow are different depending on when you passed your driving test.
View your driving license information to see if you're allowed to tow.
Licences issued from 1 January 1997
If you passed your car driving test on or after 1 January 1997 you can:
drive a car or van up to 3,500kg maximum authorised mass (MAM) towing a trailer of up to 750kg MAM
tow a trailer over 750kg MAM as long as the combined MAM of the trailer and towing vehicle is no more than 3,500kg
MAM is the limit on how much the vehicle can weigh when it's loaded.
You have to pass the car and trailer driving test if you want to tow anything heavier.
Licences issued before 1 January 1997
If you passed your car test before 1 January 1997 you're usually allowed to drive a vehicle and trailer combination up to 8,250kg MAM. View your driving licence information to check.
You're also allowed to drive a minibus with a trailer over 750kg MAM.